Max Entertainment is delighted to have joined forces with The Bubble team as the main sponsor of their 2018 event. The Bubble, organised by a non-profit organization, is solely aimed at raising awareness about our environment whilst promoting positivity and love. So, with sustainability and care for the environment being two of the core company values within Maxent, it was only a matter of time before we teamed up with the Bubble guys, to help them with their cause!
This sponsorship comes as part of our ongoing commitment to raising awareness and leaping into action when it comes to these issues. Through positive reinforcement and constant advocation, we aim at raising more awareness with our Max values – go green initiative, in the hopes of encouraging people to be more aware of the impact that day-to-day activities have on our environment and planet..
Why the Bubble? We feel that this event really shines a light on fundamental humanitarian and environmental causes that need more support on our island, and we feel the Bubble team do so in an incredibly inspiring, educational and motivational way! We couldn't be happier to sponsor and be associated with such an amazing festival, one that we feel so strongly about! All of the effort that goes into this fantastic non-profit festival, is done with the goal of helping out some great causes and in my opinion, there really is no better way to show our support than by helping out!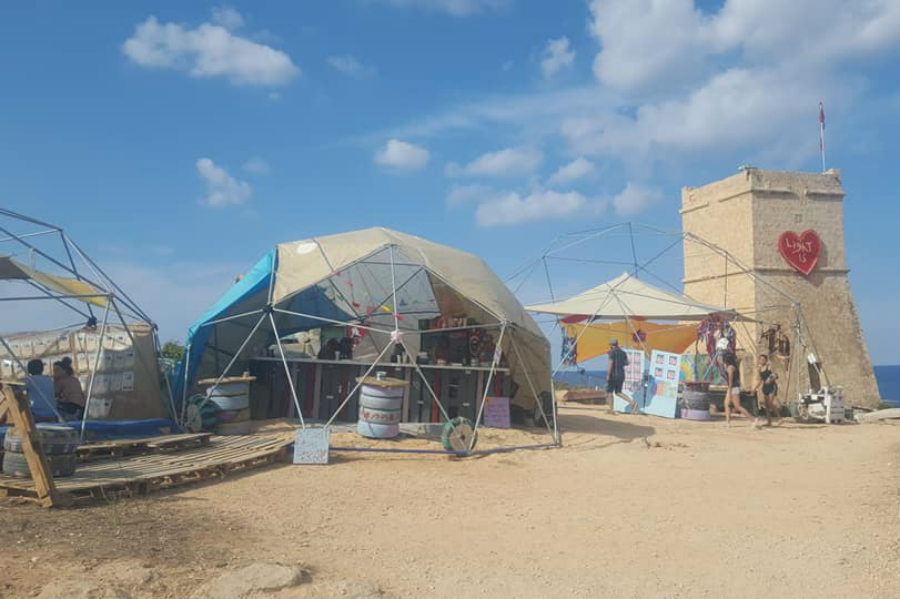 ''Generous sponsorships such as this make it possible for such events to take place, and this year, Max Entertainment is responsible for the 'The Burst', the area next to the tower which will be holding ample live jamming sessions, a chill out area where one can put their feet up while enjoying the mellow rhythms to a nice cool beverage, workshops aimed at charging the mind with aspirations and positivity, soul dances and much more.''
Duncan – organizer of The Bubble
Max Entertainment is an igaming company backed up by a growing team of young, bright and motivated individuals. We are firm believers that our people are more important than our products. We feel that having this kind of mind frame creates an environment in which our employees thrive.
The culture within the company is something that is of such great importance to us and that includes the connection we strive to build with the environment, through our ongoing Max values – Go green initiative.
We do not only emphasize the importance of being green and being aware of the environment through our beliefs and the messages we try to deliver, but we also work super hard at instilling these values in our employees' daily lives, through various activities organized throughout the year as well as small initiatives carried out within the office itself.
MaxEnt is an aggressively expanding business within the Gaming Industry, based in Malta, with international development hubs. The business is highly developed and requires a team that is highly proactive, and career driven.